the are some bands that ppl are in that katrina knows from new and old jobs. i guess were going to be going down there around 8 tonite if anyone wants to come down.

its at 1915 south calhoun st.
_________________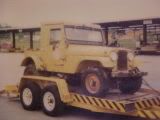 A Veteran - whether active duty, retired, national guard or reserve - is someone who, at one point in their life, wrote a check made payable to "The United States of America", for an amount of "up to and including my life."