very last minute but we are heading to Sonic on lima rd up by dupont. were are leaving now, it is 5:50pm..

so if anyone wants to meet there come on up.
_________________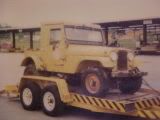 A Veteran - whether active duty, retired, national guard or reserve - is someone who, at one point in their life, wrote a check made payable to "The United States of America", for an amount of "up to and including my life."