so i started to replace them today on the tk. well bout 30 mins into it i had broken 2 clips/fasteners already.....i hate workin on my own
. got a guy coming over to finish it in about an hr.
_________________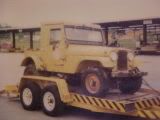 A Veteran - whether active duty, retired, national guard or reserve - is someone who, at one point in their life, wrote a check made payable to "The United States of America", for an amount of "up to and including my life."